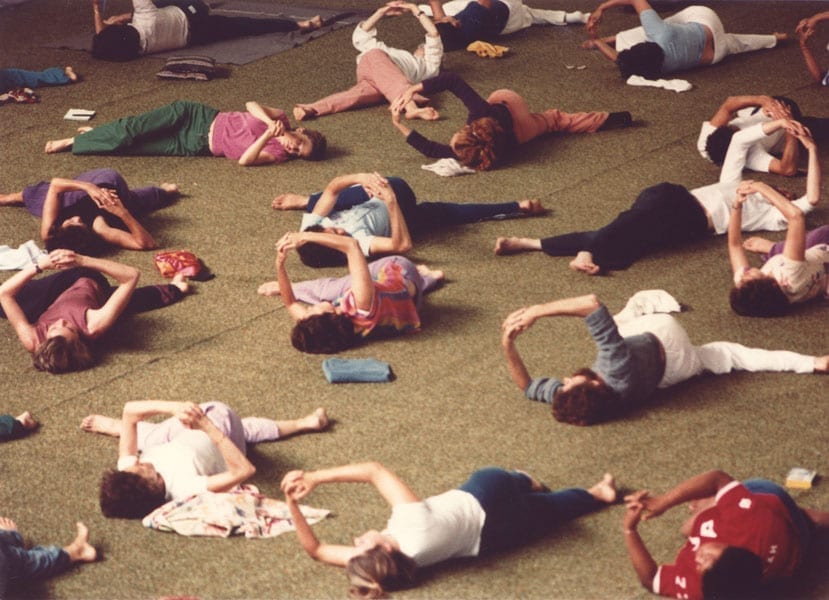 Awareness Through Movement
Feldenkrais classes are called "Awareness Through Movement lessons". They are individual or group classes in which the teacher guides the students into slow, gentle, mindful movements.
Self-awareness enables the students to abandon habitual patterns of movement and explore new options, resulting in improved flexibility and coordination.
Online classes
Classes in English
Group classes in English (organized by 5 Lines Feldenkrais in NYC)
Fridays: 1:00 pm – 1:55 pm (ET) | 7:00 pm – 7:55 pm (CET)
$15 drop in
sign up here
Classes in French (offered by Sara Lindon and Corine Miret)
Mondays, 6:30 pm (CET)
Wednesays, 9:00 pm (CET)
Fridays, 6:30 pm (CET)
Pay what you want !
Classes in Paris, 20th
Awareness Through Movement in English and/or French
Mondays, 2:00-3:00 pm
Thursdays, 11:00am-12pm: Sept 23-Oct 28 Sitting Dynamically
First class, 10€
Single class, 25€
6 classes, 120€
10 classes, 180€
Super month, 100€ (unlimited classes & 1 individual session)
Room is limited to 2-3 people, please reserve in advance
Location: 24 rue de la Réunion, Paris 20ème